App Timing - Amazon Announces European App Store
21 June 2012 16:08 | Posted by Anne
Amazon have invited developers in the U.K., Germany, France, Italy, and Spain to submit apps to be sold in their app store. This expansion into Europe is being speculated a precursor not only to a complete globalisation of the store but also a suggestion the Kindle Fire, currently available only in the U.S., will be upgraded for international markets.
Most of the apps sold in the Amazon App Store are Android-based. The Kindle Fire itself runs on a forked version of Android. (Via
To encourage developers to get programming, Amazon has made two important changes to its Mobile App Distribution Agreement. In terms of the revenue split, developers will now get 70% of the list price (the price the manufacturer suggests to the retailer) of each app sold. Before, it was 70% of the sale price or 20% of the list price, depending on which amount was greater. The process of submitting apps will now be more flexible with the developer given more control over when the apps are to be released, where and what particular apps they wish to make available to Amazon customers. With such appealing incentives, there will no doubt be a surge of developers jumping to get the Android SDK, if they haven't already done so.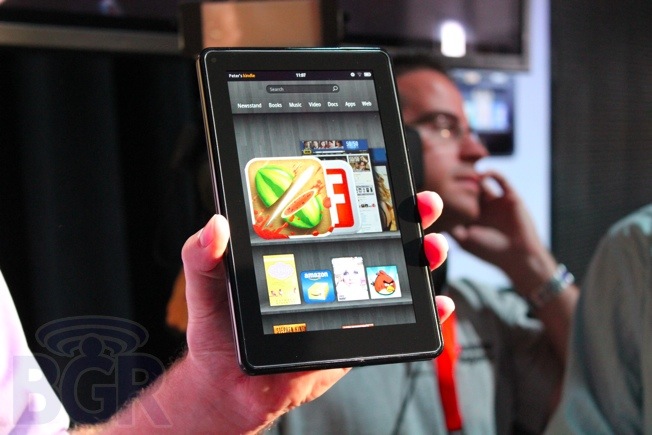 Will the Kindle Fire or an updated version soon be available internationally? (Via BGR)
While there is no word on expansion into the Irish market yet, it is clear from the statement that Amazon released about the programme that they don't intend to stop at the five European countries listed. "We're excited to open the door to even more opportunity by expanding app sales outside the U.S. We see tremendous potential for current developers in our distribution programme to grow with the international expansion. We also encourage new developers to join and participate in the platform's growth." Clearly Amazon want to gain a foothold in the biggest European countries before branching into neighbouring states.
Amazon's U.S. app store is not far behind the more established iTunes App Store in terms of revenue. (via BGR)
Judging from the staggering success of the U.S. app store in just one year (For every $1 the Apple Store is making on apps, Amazon is making $0.89, which is three times more than Google's Play store) there is no doubt that the European store will yield similar amazonian feats.
Thinking of developing an app for your business that will engage your customers but don't know where to start? Talk to us today.